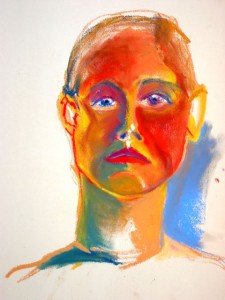 My batting average for giving helpful advice is above .500. Like anything else, if you keep practicing you get better and I've been at my Hey Terra! online teen advisor gig for 14 years now, so I know I'm improving. But I don't always hit it out of the park. I really messed up the other day and I'm going public because I want you parents to know that even if you f-up, you can give it another shot and try to redeem yourself.
So I got this email from a girl who described how she was masturbating a guy during class. I know, I know… it made me crazy too, which is exactly why I messed up! But I'm getting ahead of myself. She wrote to me because she was afraid if she discontinued service the boy would "get mad." Her question: What do I do?
I wrote back:
Can I ask you a few questions so I can understand this situation better?
Why did you think this was a good idea in the first place? (Just curious)
Now it seems like you don't think this is a good idea. What made you change your mind?
One more question: Why is it so important that this guy continue to think that you are a girl who will do whatever he wants?
On the surface my response sounds reasonable, right? But just below the pixels on the screen I was SCREAMING with justifiably righteous feminist indignation! And the girl picked it up immediately and wrote back how she regretted writing to me. Didn't appreciate how I mocked her and busted me for being "unsupportive."
OW! That hit hard. I felt crappy. I mean, I've been doing this all these years because I want to help teens sort out their feelings when they're confused. I want to help them make choices that reflect who they really are, not who someone else pressures them to be. I pride myself in offering non-judgmental support. But I eviscerated my own policy and totally judged that girl. She felt attacked because I attacked her!
I wrote back immediately:
Please forgive me for judging you. I was wrong and I apologize. I was trying to help you but I didn't express myself very well. I'd like to try again.
I'm glad you wrote to me and I respect you for it. I think it's important for you to get some help understanding why you got into this situation to begin with. Until you understand why you chose to do this then you are very likely to get into these uncomfortable situations again. I'm sure you don't want that.
As for getting out of it now, you can do that! Here's how: Either you either tell the guy, "I'm not doing that anymore" and if he gets mad, so be it. OR you can simply make it clear by the way you sit (with your hands away from him) that you're no longer going to do it. If he asks you what's going on you can simply say, "Not doing that anymore." End of conversation.
In any situation you find yourself you always have options. I hope what I've written gives you something to think about. Your email has given me lots to think about and I want to thank for that.
In friendship,
Annie
UPDATE: The girl wrote back to me two days after my second email to her and she thanked me for my help and wanted to let me know that her "problem" was resolved. So I guess it worked out well. Truthfully, I was grateful for what I learned from the interaction.