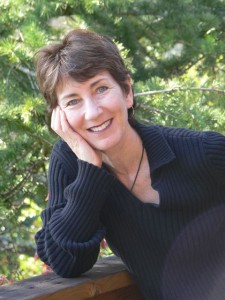 We seem to be living in a time when only fools admire honesty and only naives are outraged when leaders cheat their way to the top and continue lying and cheating to maintain their power. I ought to know because I'm outraged all the time by what I read in the news. And the fact that I still believe that people in leadership positions ought to behave better… well, if that doesn't prove that I'm both foolish and very naïve, nothing will.
Dishonestly rules, even when the prize is a few extra points on a math test. We've all heard of middle and high school students caught with test answers on their cell phones. Maybe you've also heard of parents who push back against school authority rather than use their child's poor judgment as a teachable moment. Perhaps these same parents are the ones who, in the privacy of their homes, berate their kids – not for cheating, but for being careless enough to get caught!
We've got pitifully few examples of honesty in our elected officials. In fact, says Michael X. Delli Carpini, an authority on political ads at the University of Pennsylvania's Annenberg School for Communication "… in the last two election cycles, the very notion that the facts matter seems to be under assault." He goes on to say, "Candidates and their consultants seem to have learned that as long as you don't back down from your charges or claims, they will stick in the minds of voters regardless of their accuracy or at a minimum, what the truth is will remain murky, a matter of opinion rather than fact."
Is cheating, lying, and maligning your opponent the only way to "win" these days? If you choose not to go that route are you sap and, inevitably, a loser? Will the history books record your participation with a footnote, "An honest but failed attempt."
Several years ago I worked for a company that produced after school enrichment curriculum. As part of my duties I spent time at conference exhibit halls displaying product and answering questions for the attendees, all of whom were educators… people who work with kids day in and day out. At the end of one long weekend, I packed up and discovered that several of our books had been stolen right from our booth. I remember the phrase spinning in my head, "They stole the books?! But they're teachers! Teachers don't steal!"
Surprise! Turns out some teachers do. Just as do many other adults who, in one way or another, seem to succeed very well thank you, by using a different moral compass than the rest of us foolish naives.
What in the world are we teaching our children about the value of speaking the truth and being trustworthy? Your thoughts?
P.S. I hope your daughters and sons have gotten off to a strong start this school year. If any of you are interested in giving the gift of self-confidence to a middle schooler in your life … Check out my new book series, Middle School Confidential™
P.P.S. You can now subscribe to this blog and receive an email notification every time I post a new entry: